BIOGRAPHY
Just over three months into WW2, Seamus (Jim) Robinson was born in 64 Wall Street
in the Carrick Hill area of Belfast. It was the 22nd of December 1939 -- the turn of the
year. His father, Henry Aloysius "Spike" Robinson, hailed from Magherafelt, County
Derry, and had been a prominent professional boxer during the thirties. His mother,
Margaret, was a quiet dark-haired Cavanagh from 15 Railway View, Dungannon in
County Tyrone.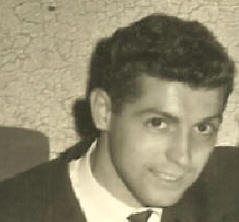 Seamus would spend many happy summers with the Cavanaghs and his cousins,
the O'Farrells of Coalisland. He loved listening to the history and lore of the
Dungannon area, whilst his father, Spike, would tell him about the exploits and
suffering of the south Derry republicans. Seamus was born and reared in Belfast,
a city man, a Belfastman, but part of him would always be Dungannon and
Magherafelt.
Seamus grew up a republican, believing then, as now, in government of the Irish
by the Irish for the Irish. This credo is reflected in his songs and poems -- some
sad, some merry, some stirring -- but always definitely, defiantly Irish.
His songs have been covered by many artistes across the world: The Wolfhound;
Kathleen Largey of The Flying Column; Derek Warfield of The Wolfe Tones; The
Freemen; Barnbrack; The Dublin City Ramblers; Christy Moore; several Scottish
artistes and groups. In the USA, Andy Cooney, Pat Roper, Donal O'Shaughnessy,
Eamonn Mc Girr, Nick Kelly of The Balladeers, The Bogside Rogues, and many
others all perform Seamus Robinson songs. Nor should we overlook Paddy Schmidt
of Germany who sounds more Irish than the Irish !
Of his songs "TAKE ME HOME TO MAYO" aka the "BALLAD OF MICHAEL
GAUGHAN" is perhaps the most travelled and most famous; Nick Kelly of The
Balladeers rates this song as one of the best Irish songs written since the 70s."THE
PROVIE BIRDIE" -- about the daring helicopter escape from Mountjoy Jail in
Dublin -- was featured in a TIME MAGAZINE article November 12th 1973.
And "MICKEY MARLEY'S ROUNDABOUT" about the hobby-horse legend
has become a Belfast anthem. Sadly, Mickey died April 28th 2005.
Seamus has included on this site some songs by his brother, Patsy "Drummer"
Robinson, R.I.P. Drummer was at the coal-face of Irish resistance for many
years and his feelings are shown in his songs. Seamus has also included
material by his son, Seamus Óg, and his grandson, Ruairí. Thanks are due
to Seamus Óg, Ruairí, and daughter-in-law Siobhán for presentation and
performance of songs and musical material.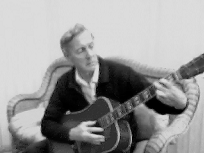 Seamus Robinson aka Séamus Mac Roibín lives in Belfast and still writes
(in Irish and English) songs, poems, and musical pieces. He says he will
continue to do so until "he runs out of ink or air". Long may his nib be wet.
Copyright exists on songs, poems, and musical material on this site; and
anyone wishing to make commercial use of said songs, poems, and
musical material should contact by email: seamus.robinson@virgin.net
* * *